Reception
Welcome to the Reception class page! Our Reception class is taught by Mrs Lancashire (Mondays and Tuesdays) and Mrs Burley (Wednesday morning, Thursdays and Fridays). Miss Hellier will teach the class on a Wednesday afternoon. Miss Becconsall and Miss Thomas are our teaching assistants.
The children learn through a mixture of child initiated learning (play based) and direct teacher led learning which may be whole class, group or individual.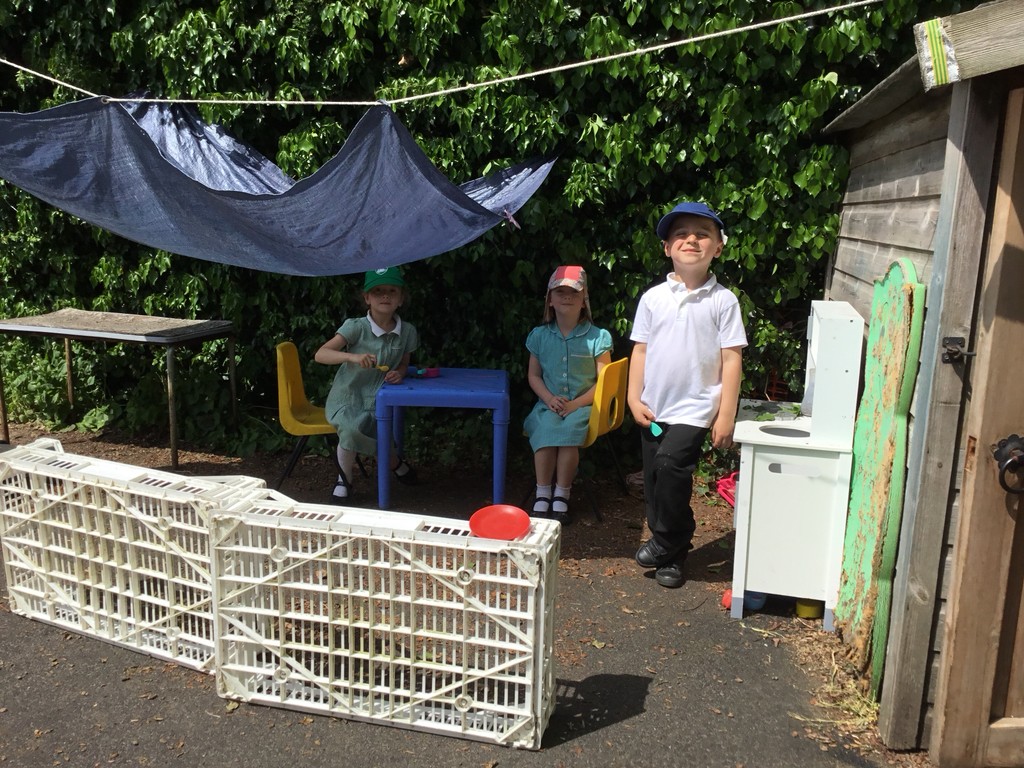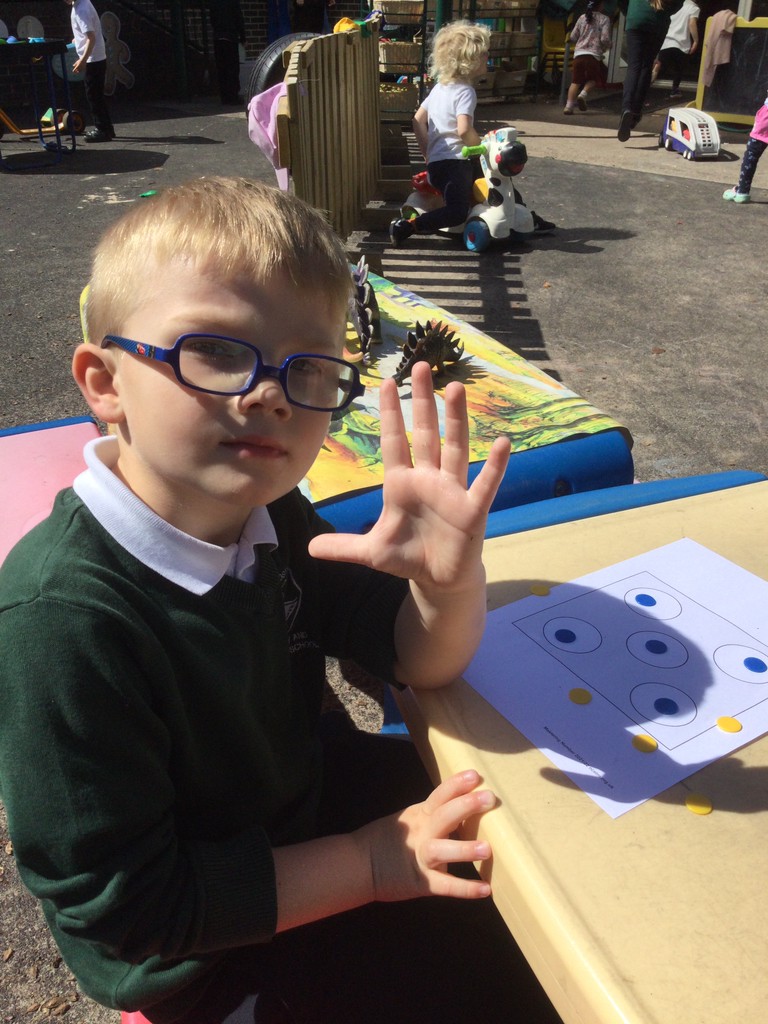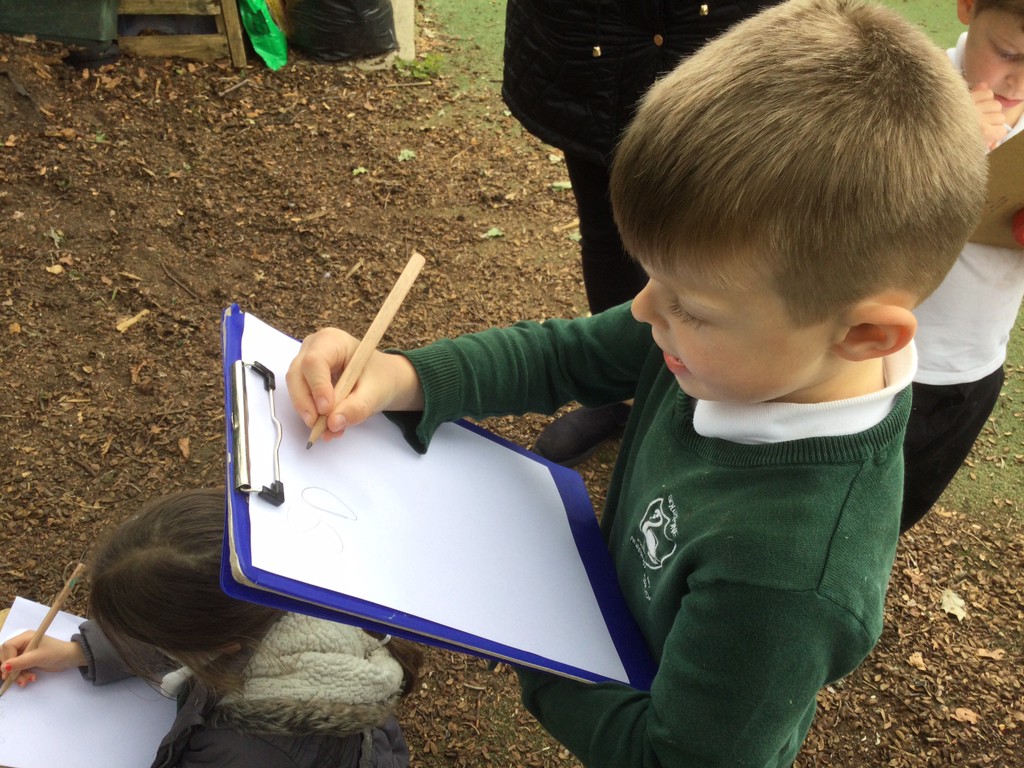 The Reception class is the final year of the Early Years Foundation Stage and the children learn through the three prime areas that filter into every lesson:
Communication and Language
Physical Development
Personal, Social and Emotional Development
There are also four specific areas of learning:
Literacy
Mathematics
Understanding the World
Expressive Arts and Design
You can find out lots more about what we do by looking at our long-term plan, the plan for the current term and by clicking on the links below to help support your child at home.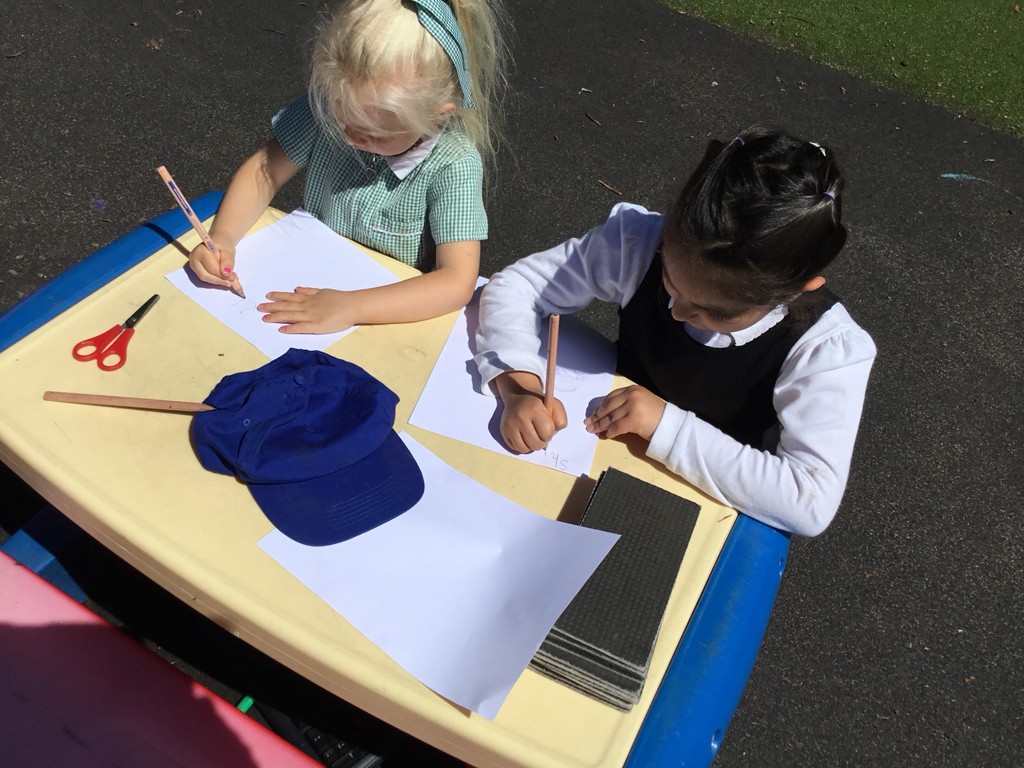 Phonics
Phonics and early reading at Godstone Primary and Nursery School
At Godstone Primary and Nursery School, we believe that all our children can become fluent readers and writers. This is why we teach reading through Little Wandle Letters and Sounds Revised, which is a systematic and synthetic phonics programme. Phonics is the sound of each letter or group of letters e.g. b, sh, oo, igh. The children learn these sounds (phonemes) and the corresponding letter or letters (graphemes). Then they can start to say the sounds for each letter and blend them into words e.g. b-u-s = bus.
We start teaching phonics in Nursery and follow the Little Wandle Letters and Sounds Revised progression, which ensures children build on their growing knowledge of the alphabetic code, mastering phonics to read and spell as they move through school.
As a result, all our children are able to tackle any unfamiliar words as they read. At Godstone Primary and Nursery School, we also model the application of the alphabetic code through phonics in shared reading and writing, both inside and outside of the phonics lesson and across the curriculum. We have a strong focus on language development for our children because we know that speaking and listening are crucial skills for reading and writing in all subjects.
Every teacher in our school has been trained to teach reading, so we have the same expectations of progress. We all use the same language, routines and resources to teach children to read so that we lower children's cognitive load.
Daily phonics lessons in Reception
We teach phonics for 30 minutes a day. In Reception, we build from 10-minute lessons, with additional daily oral blending games, to the full-length lesson as quickly as possible. Each Friday, we review the week's teaching to help children become fluent readers.
Children make a strong start in Reception: teaching begins in the second full week of the Autumn term.
We follow the Little Wandle Letters and Sounds Revised expectations of progress. Children in Reception are taught to read and spell words using Phase 2 and 3 GPCs, and words with adjacent consonants (Phase 4) with fluency and accuracy.
Daily Keep-up lessons ensure every child learns to read
Any child who needs additional practice has daily Keep-up support, taught by a fully trained adult. Keep-up lessons match the structure of class teaching, and use the same procedures, resources and mantras, but in smaller steps with more repetition, so that every child secures their learning.
Teaching reading: Reading practice sessions three times a week
We teach children to read through reading practice sessions three times a week. These:

are taught by a fully trained adult t small groups of approximately six children
use books matched to the children's secure phonic knowledge using the Little Wandle Letters and Sounds Revised assessments
are monitored by the class teacher, who works with each group on a regular basis.

Each reading practice session has a clear focus, so that the demands of the session do not overload the children's working memory. The reading practice sessions have been designed to focus on three key reading skills:

decoding
prosody: teaching children to read with understanding and expression
comprehension: teaching children to understand the text.
In Reception these sessions start towards the end of the first half term. Children who are not yet decoding have daily additional blending practice in small groups, so that they quickly learn to blend and can begin to read books.
Home reading
The decodable reading practice book is taken home to ensure success is shared with the family. A second decodable practice book is also taken home so that children have two books to read each week. Children are encouraged to read each book at least three times.
Ensuring reading for pleasure
We value reading for pleasure highly and work hard as a school to grow our Reading for Pleasure pedagogy.
We read to children every day. We choose these books carefully as we want children to experience a wide range of books, including books that reflect the children at Godstone Primary and Nursery School and our local community as well as books that open windows into other worlds and cultures.
Children have access to the reading corner every day in their free flow time and the books are continually refreshed.
Children have a home reading record. The parent/carer records comments to share with the adults in school and the adults will write in this on a regular basis to ensure communication between home and school.
The children visit Oxted library to experience the range of books available for them to borrow. The librarians read some of the books with the children and share their passion for reading.
Things to do at home
Here are some websites that you might like to explore at home:
https://abcdoes.com/abc-does-a-blog/2020/03/14/at-least-50-fantastic-ideas-to-try-at-home/
https://www.teachyourmonstertoread.com/
https://www.bbc.co.uk/cbeebies/shows/numberblocks
https://www.topmarks.co.uk/maths-games/3-5-years
Here are some activities that you might like to do as a family at home:
Communication and Language

Physical Development

Personal, Social and Emotional Development

Literacy

Mathematics

Understanding the World

Expressive Arts and Design

Sing nursery rhymes together.

Practise throwing and catching a ball or cuddly toy. How many catches can you do without dropping it?

Talk about the feelings of the characters in stories.

Sing nursery rhymes together.

Complete all the ideas in the maths booklet sent home two weeks ago.

Search for minibeasts e.g. ants, woodlice and talk about them e.g. markings, number of legs etc.

Sing songs together. Make up some new dance moves.

Go on a listening walk around the house and ask your child what they can hear e.g. the pipes, people talking.

Is it a high or low sound? Fast or slow sound? Long of short sound?

Practise balancing on one leg. Which parts of the body can you balance a cuddly toy on? How many times can you hop on one leg? Swap legs.

Draw a smiley face every time you are kind to someone in your family.

Read stories to your children and ask questions e.g. What do you think this character is thinking? What adventure could this character have next?

Go on a shape hunt around the house. Talk about the shapes you find. How many corners does it have? How many sides does it have? Are the sides straight or curved?

Draw a family tree and talk about how everyone in your family is related.

Put on a show to tell the story of The Three Little Pigs or Goldilocks and the Three Bears and other favourite stories.

Learn lots of new words by talking about the words in stories. Use your senses to describe how things feel, look, sound, smell and taste e.g. favourite meals.

Make some play dough and ask your child to teach you 'dough gym'. Choose a song track with a steady beat to do this to.

Play lots of board games.

Read a favourite story and change the ending, or swap a character from another story into it. What would happen?

Sing, say and act out number rhymes together. Use fingers to represent the numbers in the rhymes. Can you show the numbers in a different way?

Do some cooking and talk about how the ingredients change.

Set up a role-play shop, restaurant, doctor's surgery etc. to play with members of the family.

Play schools at home and let your child teach you.

Practise handwriting patterns – circles, waves, spirals, horizontal lines, vertical lines and zig-zags.

Practise using a knife and fork to cut up food at mealtimes.

Make up and tell a story using your five favourite toys.

Watch Numberblocks (it is linked to our curriculum).

Learn the names of all the different part of the body e.g. thigh, shin, shoulders, ankles.

Create a band using pots and pans. Make up songs. Can you play more quietly, slowly, quickly etc?