Design Technology
Design and Technology
Design and Technology is an inspiring, rigorous and practical subject. Using creativity and imagination, pupils design and make products that solve real and relevant problems within a variety of contexts, considering their own and others' needs, wants and values. At Godstone Primary and Nursery School we use Kapow Primary to inspire the children's design creativity.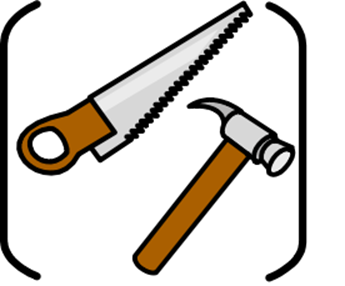 Intent
To provide all children with a high-quality, progressive design and technology education which will engage and inspire them to develop a love for the subject and their talents as designers beyond their time at Godstone Primary and Nursery School.
To raise the profile of design and technology at Godstone Primary and Nursery School.
To encourage children to use their creativity and imagination to design and make a range of products.
To encourage children to learn to think and intervene creatively to solve problems both as individuals and as members of a team.
To allow children to develop the creative, technical and practical expertise needed to perform everyday tasks confidently and to participate successfully in an increasingly technological world.
To build a repertoire of knowledge, understanding and skills in order to design and make high-quality products for a range of uses.
To provide children with the opportunity to critique, evaluate and test their ideas and products and the work of others.
Implementation
Provides children with a practical approach to their arts education.
Ensures coverage, as well as progression.
Lessons taught weekly, over three half-terms.
Provide children with engaging nits/themes e.g. waistcoats, castles, chairs, stuffed toys etc. (creativity and imagination through designing of products).
Providing the children with the necessary skills, leading to the final product.
Children apply knowledge and skills in their designing and making from other curriculum areas, e.g. art and design, science and English.
All designing, making and evaluating provides learning opportunities for developing creativity through designing skills such as generating, exploring, modifying ideas through drawing, and modelling with materials.
Knowledge organisers – for key vocabulary/knowing more, remembering more
Units covered: textiles; structure; mechanisms; electrical systems; food.
Impact
Raised profile of design and technology at or school.
Children to have a bettered ability to design, make and evaluate (increasing number of children working at the expected standard).
Development of designing, making and evaluating skills as they progress through the school.
Increasing number of children showing enjoyment towards the subject and wanting to actively engage.
Development of se and understanding of technical vocabulary.
Improvements in the quality of work produced by the children, which is to be celebrated in classrooms and beyond.